In adherence to the CDC and local government health protocols in Montgomery County we continue to support the recommended guidelines by continuing to take the following immediate precautions:
​
Services will be online

Awana will be cancelled (matching the school systems closure)

Prayer meeting Wednesdays @7:15 will be online
ONE

BIG

FAMILY

together
Exalting God,

Edifying the Church,

Equipping the Saints,

Evangelizing the world!
What's wrong with small churches?
Nothing at all if its members have welcoming arms and loving hearts. Calverton Baptist is a small church but one big family.
A church where people know each others names (without needing name tags). We are a body of believers of many cultures and backgrounds but all made into one family through our Lord and Savior, Christ Jesus.
​
We're a church that believes in not only reading God's word, we believe in learning, applying, living and sharing God's word.
​
We have a desire to Exalt God, Edify the Church, Equip the Believers and Evangelize the world. Come join us, there is room in this family for you!
Bible Study 9:45am
​
Sunday School 9:45am
Services 11:00am
​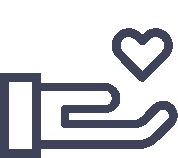 Our Mission - Our Goals
Exalting God
(Ps 34:3)
Edifying the Church
(1 Thess 5:11)
Equipping the Saints
(Eph 4:11-12)
Evangelizing the World
(Matt 28:19-20)