Calverton Baptist Church Services will be in-person and online Sundays @10am
​
​
In adherence to the CDC and local government health protocols in Montgomery County we continue to support the recommended guidelines by continuing to take the following immediate precautions:
​
Everyone must wear a mask during service except for during performances by the Pastor/ guest speaker and song leader/soloist, everyone must wear a mask at all times while in the building. We ask that you supply your own but if you do not have one it will be provided.

Use of facilities will be limited to use of the sanctuary and sanctuary building bathrooms (1 person at a time) and small fellowship hall for overflow.

Families will be seated together but distanced from other families for safety. We will arrange the seating to maintain the social distance. Children must remain seated and masked. If a child is unable to do so it may be best to enjoy services from home in the interim. Hand sanitizer will be available but we also encourage bringing your own.

Services and live streaming will start promptly at @10am, so we ask that you arrive no later than 9:45am. Services will last no more than 1hr and 15 min.
ONE

BIG

FAMILY

together
Exalting God,

Edifying the Church,

Equipping the Saints,

Evangelizing the world!
What's wrong with small churches?
Nothing at all if its members have welcoming arms and loving hearts. Calverton Baptist is a small church but one big family.
A church where people know each others names (without needing name tags). We are a body of believers of many cultures and backgrounds but all made into one family through our Lord and Savior, Christ Jesus.
​
We're a church that believes in not only reading God's word, we believe in learning, applying, living and sharing God's word.
​
We have a desire to Exalt God, Edify the Church, Equip the Believers and Evangelize the world. Come join us, there is room in this family for you!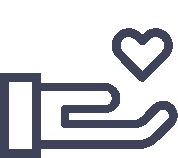 Our Mission - Our Goals
Exalting God
(Ps 34:3)
Edifying the Church
(1 Thess 5:11)
Equipping the Saints
(Eph 4:11-12)
Evangelizing the World
(Matt 28:19-20)